Top 9 Popular Italian Pastries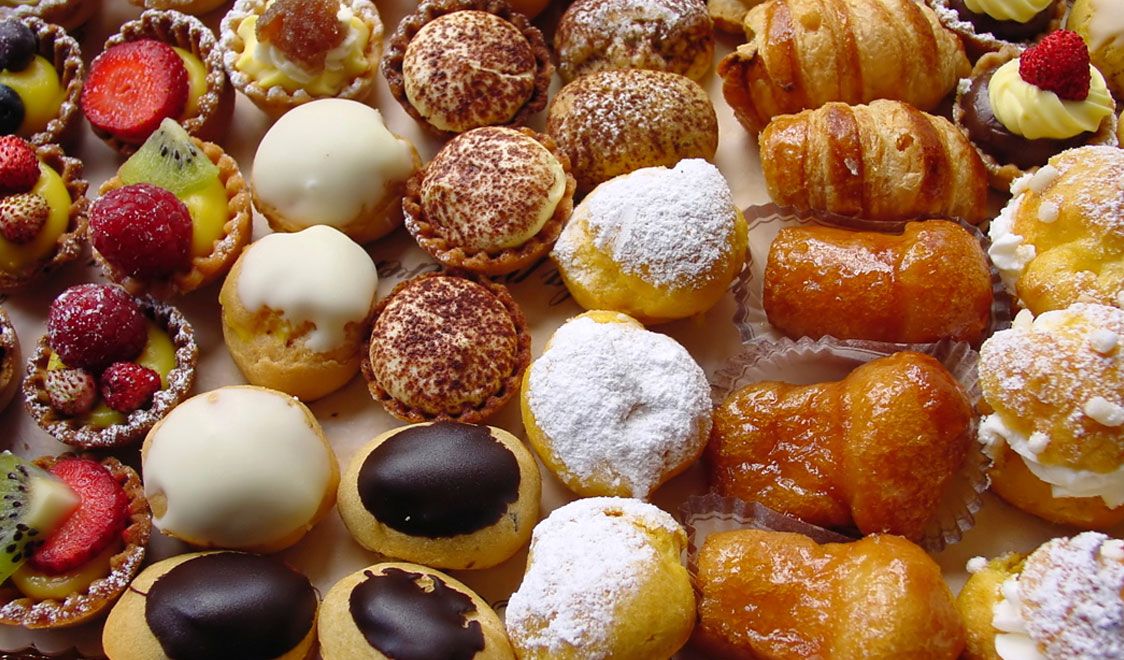 Top 9 Popular Italian Pastries
If you have ever been to Italy or live in there, then you must know about their mouthwatering pastries. Because of this, Italy has become a favorite destination in the world for most people. Italians are known for making finger-licking pastries that awakens your tastebuds and leaves your mouth with a lingering taste. If you have never had a chance to enjoy these delicious pastries, do not fret because we have put together a list of 9 popular Italian pastries. This will help you to choose a pastry that you will enjoy eating. Keep on reading to find out more about Italian pastries.
Pasticciotto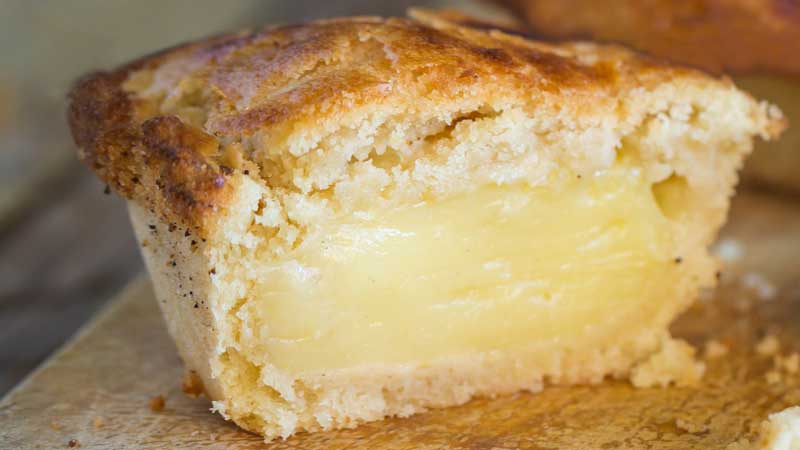 Pasticciotto is a popular dessert that is believed to have been invented by a famous Italian chef, Andrea Ascalone in the early 18th Century. This makes it the most popular pastry in Italy. Its cream flavor will leave your mouth yearning for more. It is a dessert that is made with shortcrust pastry which is filled with cream flavor. Traditionally, this delicious pastry was made with lard so that it retains the moisture making it softer than other desserts that were made using butter. If you want to enjoy all the flavors and the unforgettable sweet taste, it is advisable to eat pasticciotto when still hot.
Sfogliatella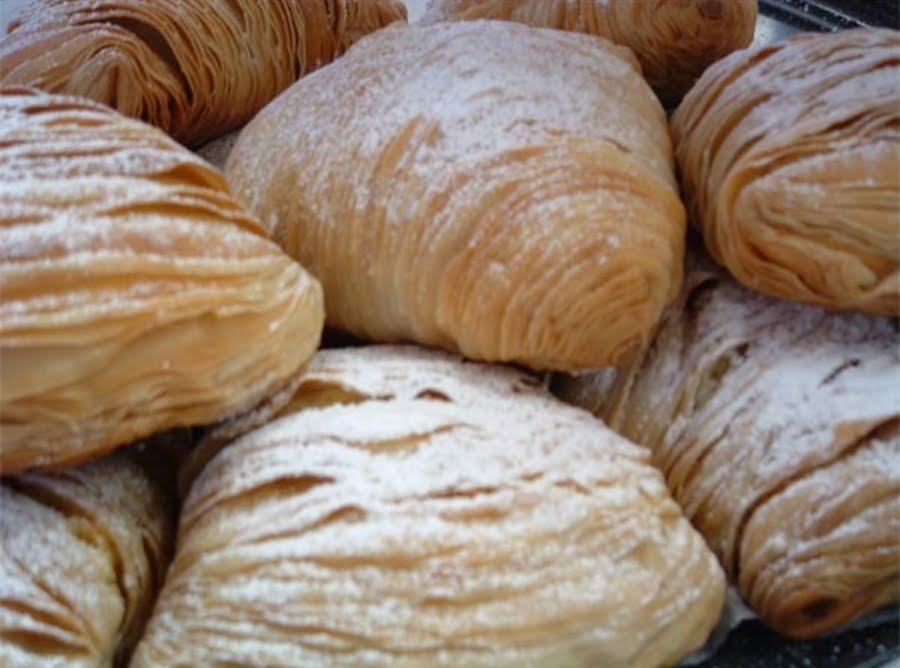 Most of the regions in Italy offer this delicious pastry. Sfogliatella was first introduced in Italy in 1700 and was first prepared by Nuns. However, Italian chef have incorporated several ingredients that have changed the original taste of this pastry. The nuns would make this pastry with black cherries and custard cream which were preserved in syrup. Because Italy is a country where people love food, it is only natural that chefs use their talents to make the best and most delicious desserts. As a result, you can opt to enjoy Sfogliatella as either frolla or riccia. For those who would want the traditional taste, the ricca is the ideal option. It is a common Italian pastry made with thin dough arranged to assume the shape of the clam pocket. It is then filled with cream that is made from water, eggs, sugar, semolina, ricotta, cinnamon, candied fruit, and salt to taste.
Castagnole
Other than being a favorite among many Italians, Castagnole is deemed to be a dessert that is easily recognized because of the fried dough that leaves the balls sweet and crispy. Its name was inspired by castagne which refers to the shape and size of chestnuts. Whether you would like a fried or baked Castagnole you are assured to have an unforgettable taste. In most cases this delicious pastry is garnished with honey or cream. You can also opt to have it filled with coffee, ricotta. For those who love sweetness in every bite, they can choose to have Castagnole filled with chocolate. Regardless of the filling you choose, the crunchiness and the softness of the ball leave you leaking your fingers and imaging of the next bite.
Zeppole
If you happen to visit South Italy, you will find Zeppole on every table and it alluring look gracing the counters of every bakery and coffee shop. Zeppole is made by frying dough and topping it with sugar or filling it with custard, butter, cream, honey, pastry cream, or jelly. In Italy, zeppole has a lot of significance because it was only prepared during special festivals. This created an opportunity where the poor would peacefully share with the rich. Over the years, chefs have used chocolate, cheese, anchovies, and candied fruits as fillings. It is a delicious and sweet dessert which means soft and fried dough.
Cassatelle
Cassatelle or as they are popularly known Casateddi is a mouthwatering, sweet, and delicious pastry. You can choose this crunchy dessert filled with sugary fillings. Traditionally, Cassatelle was filled with ricotta cheese, chocolate, and lemon flavor. Most people consider it a sweet version of ravioli pasta. Other than the famous traditional version, you can choose other sweet options like Cassatelle Agira which is filled with a mixture of almond and cocoa, chickpeas, figs, or pumpkins. Since these delicious desserts are mostly prepared a few months before Easter, many people anxiously await Easter time to enjoy the crispy yet soft and sweet pastry. For a memorable taste, eat Cassatelle while still piping hot and dust it with cinnamon powder or sugar.
Cannoli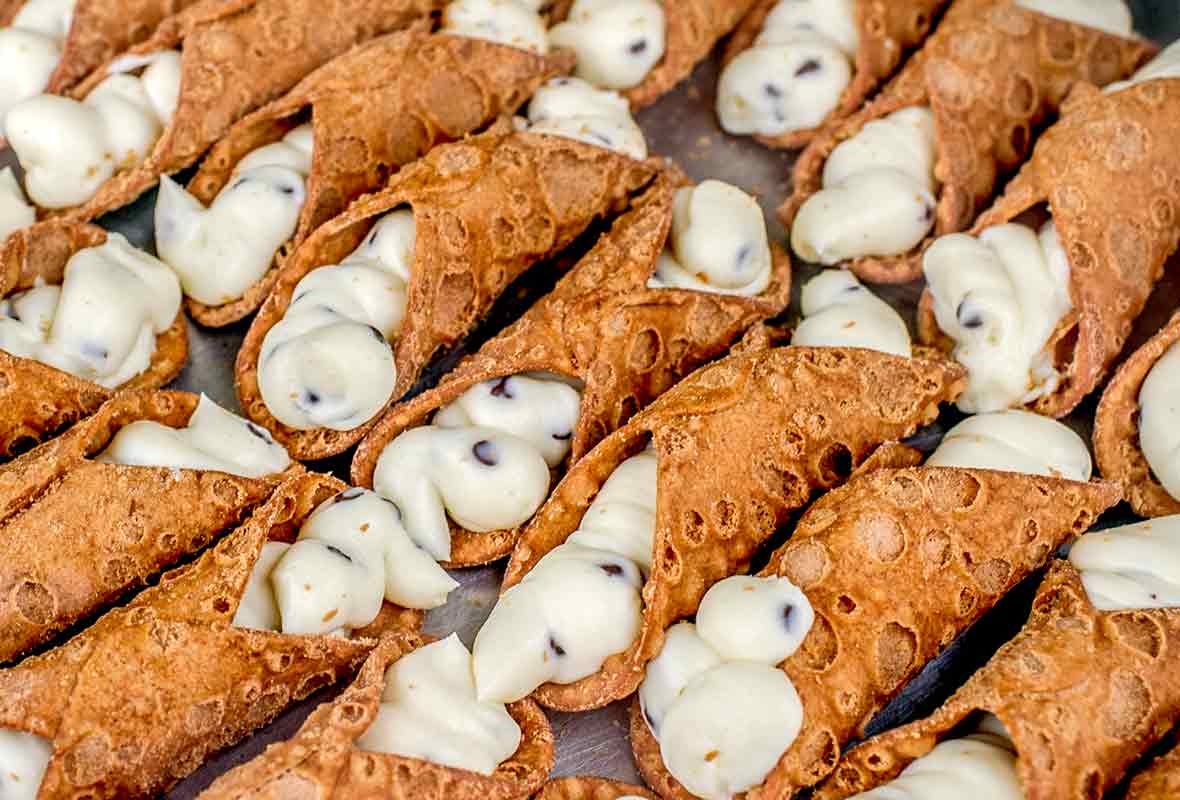 These are undeniable sweet pastries that were invented in the 9th Century and have spread all over the world since then. They assume the shape of a tube that is filled with ricotta cheese. It is believed that Cannoli was prepared by women of Caltanisetta. As it was a sweet dessert, the recipe spread faster reaching Palermo where the Nuns would prepare Cannoli during the Carnival season. It is a lavish dessert that is not only popular in Italy, but also in North America. Every bite if this dessert makes you forget about the diet restrictions.
Struffoli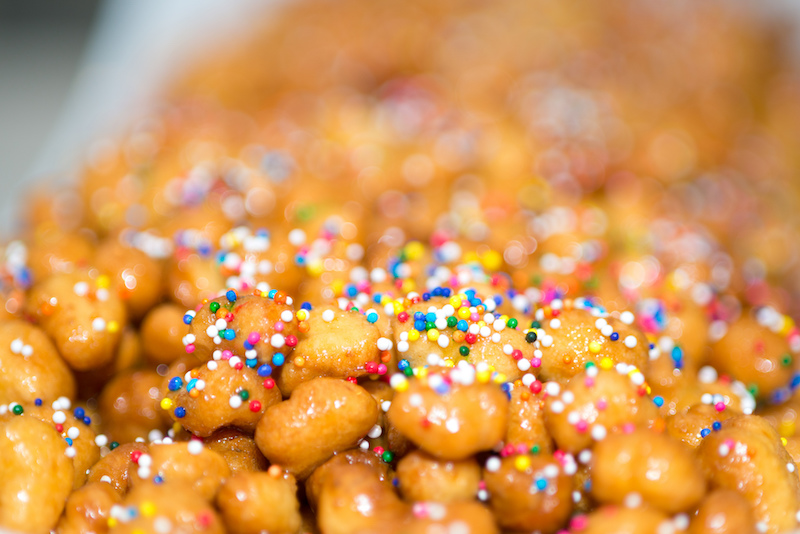 If you are a sweet tooth, then you have to try Struffoli. They are small balls of deep-fried dough and dunked in honey. These balls were prepared for Christmas and would be served shaped in a Christmas tree or wreath. They would use bright candy sprinkles or diced candied fruit to garnish it. The name is inspired by Strongulos which means a round shape while others believe it means good luck. Traditionally, they would be prepared by Nuns during Christmas and shared among the noble families to signify gratitude and appreciation because of their donations.
Chiacchiere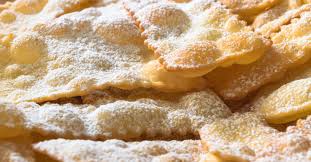 Chiacchiere is lavish dessert that is made from paper thin dough with a rectangular shape. These sheets may be left flat or twisted to get the shape of a ribbon. They are then deep-fried and served while still hot and topped with sugar powder. Depending on the origin, this dessert is known to have many names like angel wings. Chiacchiere is a sweet dessert that is can perfect for occasions like Christmas and Easter, and celebration of New Year.
Bomboloni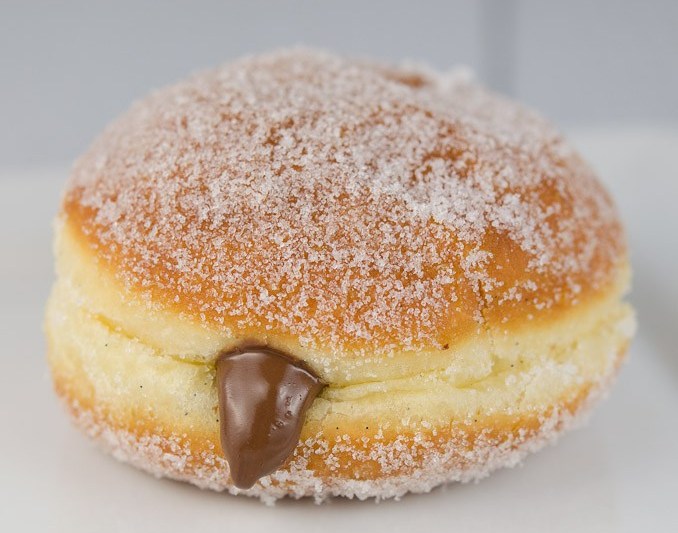 In most parts of the world, doughnuts are the most common types of dessert and Italy is not an exception. Bomboloni are fried doughnuts that were made during the carnival season. Nowadays, you can find them in almost every bakeries and coffee shops. In some parts of Italy, Bomboloni is topped with sugar while in other parts, they are filled with custard cream. They are light, soft, delicious doughnuts that are best enjoyed when still hot. Regardless of the fillings that you choose, these doughnuts are meant to give a taste that you are not going to forget anytime soon.
The next time you visit Italy, consider trying the above pastries. They are not only popular but they are also undeniably delicious. Every bite will make you forget and ignore all your diet restrictions.