Leszek Świdziński Beautiful Song To Medics Nessun Dorma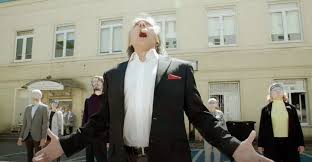 What a thank you to the medics and patients in Poland who are dealing with the Coronavirus. This beautiful rendition of Nessun Dorma was so heart warming we had to share it.
Not only does he have an amazing voice but you can see how everyone at the hospital was moved by this. It moved us as well. It shows the humanity in all of us without the arguing over every little thing.
Make sure to share this with your friends and enlighten their day.